Pastor Scott's latest book is here!
Pastor Scott's latest book, Blindsided; How To Get Up When Life Knocks You Down, is available as an audio book, eBook, or paperback on Amazon.com.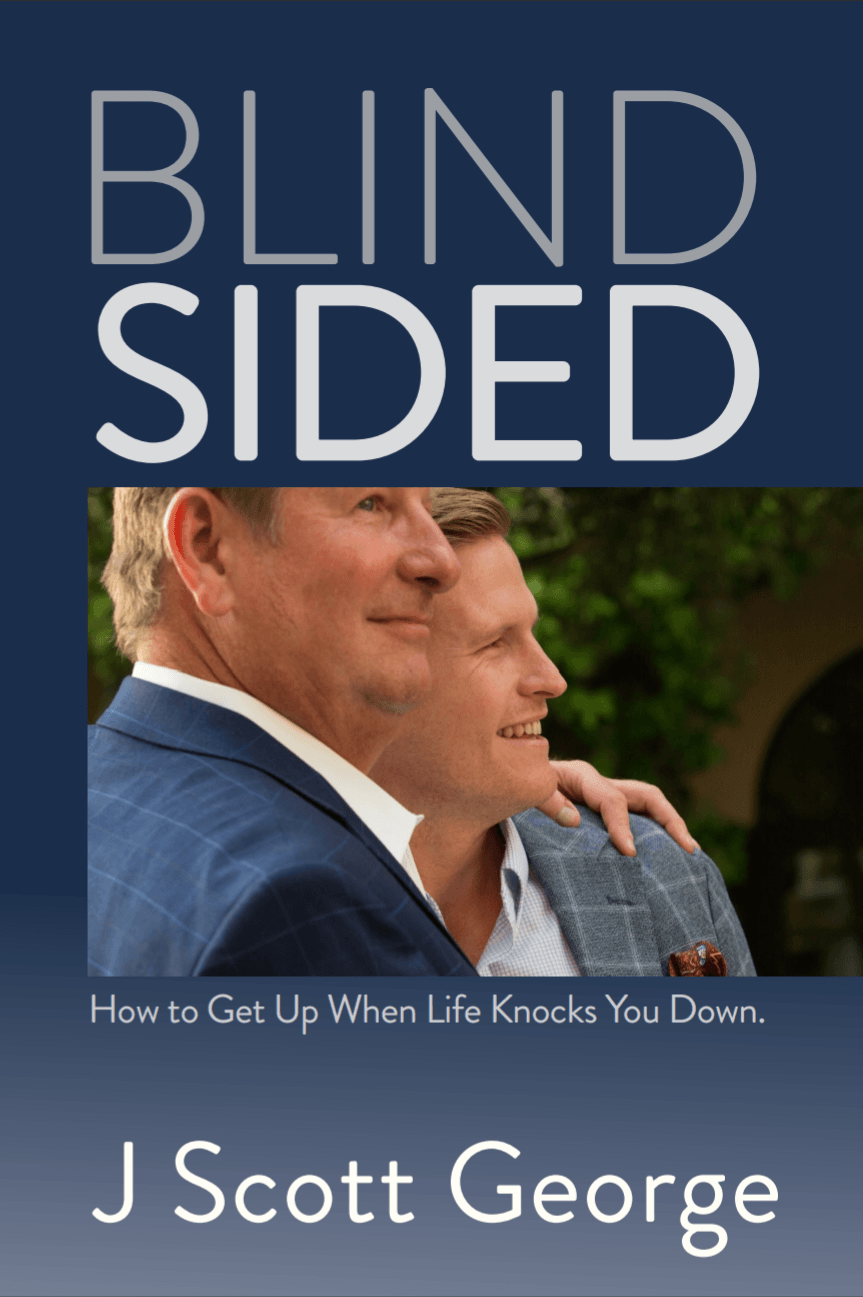 Blindsided: How to Get Up When Life Knocks You Down
When Life Blindsides You, How Do You Respond? Life has a way of knocking you down. It's not a matter of if, but when. How you respond to these setbacks will determine your future and destiny. Best-selling author, J Scott George, in this heartfelt and impacting book, Blindsided: How to Get Up When Life Knocks You Down, shares his intimate and personal journey of facing head-on one of life's hardest battles, when tragedy touches your children. Join J Scott George on this inspiring story of tragedy, triumph and life-changing principles that will equip you to face life with faith and courage instead of fear and doubt. You will be encouraged and motivated to face life's toughest challenges by experiencing hope that the George family lives by and shares with the world.
About the author
Author, pastor, nonprofit leader, speaker, and leadership coach, J Scott George has been a passionate voice in the nonprofit and church world for over thirty-five years. His unique ability to communicate leadership principles has motivated and inspired groups of all sizes. He has traveled the world, bringing hope and help through seminars, philanthropic and humanitarian campaigns. He currently serves as Senior Pastor of Pine Castle United Methodist Church in Orlando, FL. He is the author of 9 books. Scott is happily married to Tammi, his wife, and they have four children - Austen, Aaren, Amanda and Allison. In his free time he loves playing racquetball, fly fishing and golfing.