What's happening at Pine Castle?
There's always something great happening at Pine Castle for you and your family. Explore our upcoming services and events and check out our full calendar below!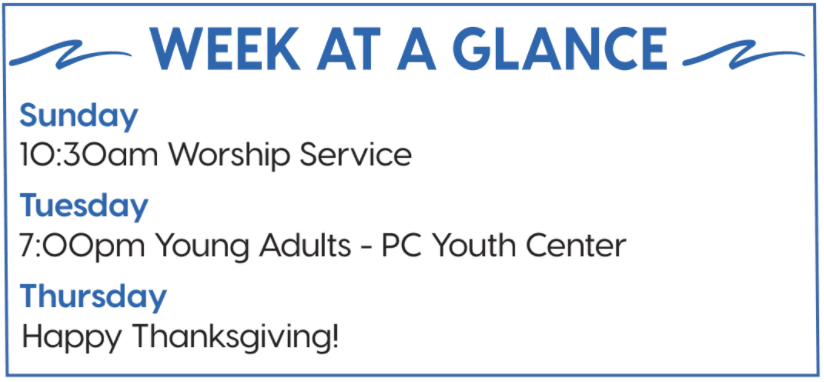 PC Social | Family Advent Interactive Event
beginning Sunday, November 29 at 4:00pm on Facebook
During the 4 weeks of Advent there will be an interactive event, via social media, for families and individuals to participate in the candle lighting of family Advent wreaths. Beginning Sunday, November 22, Advent Wreath assembly kits, free of charge, will be available for you to construct your own in time for the season. Click Here to follow our Facebook Page so you don't miss these interactive videos!
December Festivities for Seniors
Due to covid, limited seating is available and rsvp is required for both events
Seniors on the Go | December 3
Der Dutchman Restaurant & Shop - 9:00am-4:00pm
$30 for bus and buffet collected when boarding the bus
RSVP: Signup Table or call John Frey (407) 719-1534 by November 30
Friendship Club | December 10
Bruce and Lisa Hughes will be playing Christmas music
$10 for catered meal collected at the door
RSVP: Signup Table or call the Church Office by December 6
Community Prayer Gathering
THURSDAY, December 17 AT 6:00PM IN THE CHAPEL
All are welcome to this call to prayer for our families, churches, and country as the Holy Spirit leads. Thursday, December 17 at 6:00pm in the Chapel.
Please wear a face mask when attending this event.