3/30/2020
Suspension of on-campus activities extended through April 30, 2020.
While this is not unexpected news, we understand that we are all longing to be physically reunited as a church body.
Your pastors and staff remain available to answer your questions, offer support, and pray with you. As we seek to love God and our neighbors by protecting public health, we will also continue to offer our worship service online. We invite you to visit the church website's home page and explore the various ways you can stay connected to your church family. We may not be together in person but we can certainly be together in spirit. Let us continue to pray for one another and check up on each other. His peace be with you. Stay safe and stay connected.
3/17/2020
Important Announcement from Pastor Scott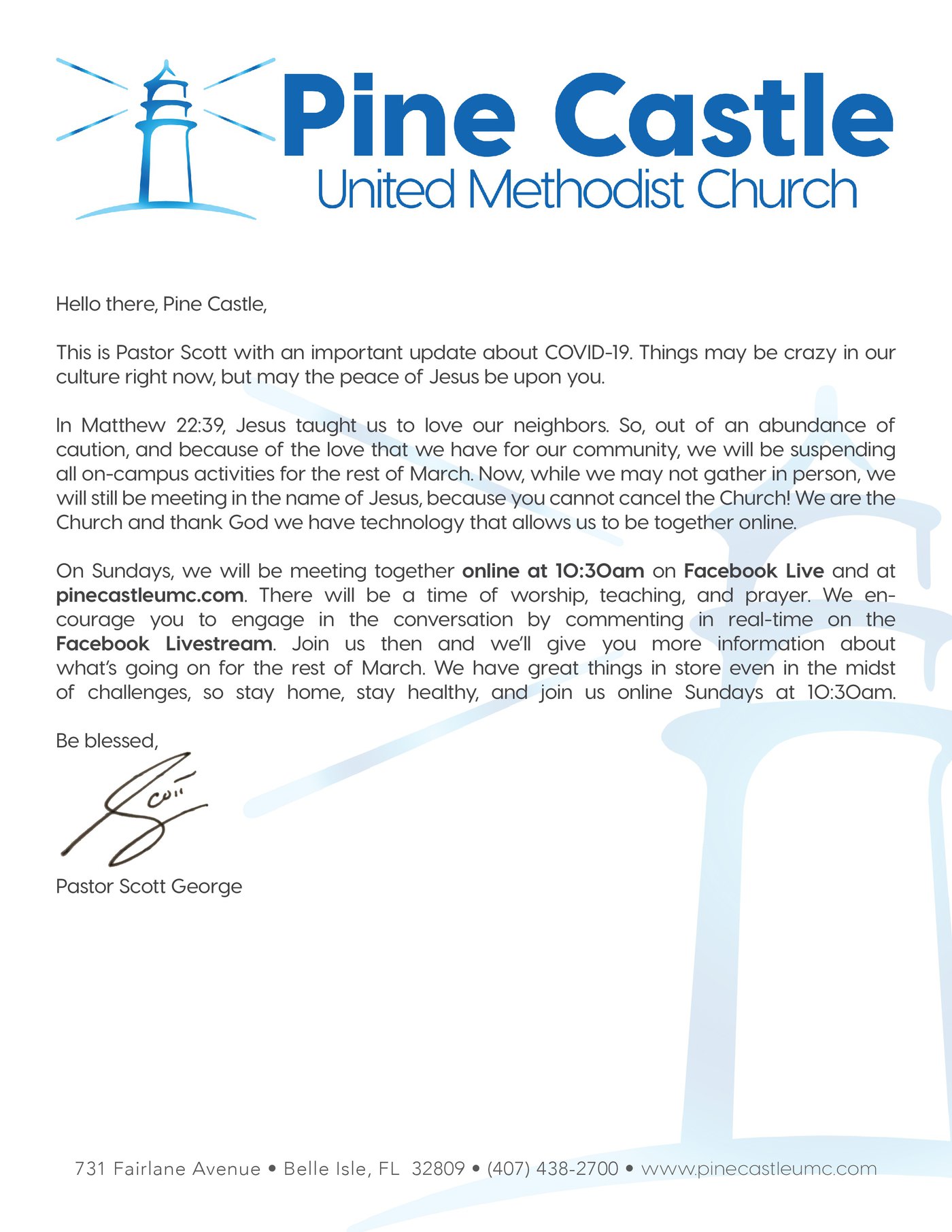 3/13/2020
Coronavirus Response and Prevention
Pine Castle UMC takes the Coronavirus disease (COVID-19) seriously and is taking a common sense approach to the situation. Out of concern for our congregation, we will suspend the meet and greet time in our service. Instead of using the water fountain, we are offering water bottles during our PC Cafe hospitality time from 10:00am-10:30am. Hand sanitizer is available in com­mon areas.
Please consider the general prevention suggestions below and if you feel sick, stay home and watch the Sunday service online here at pinecastleumc.com.