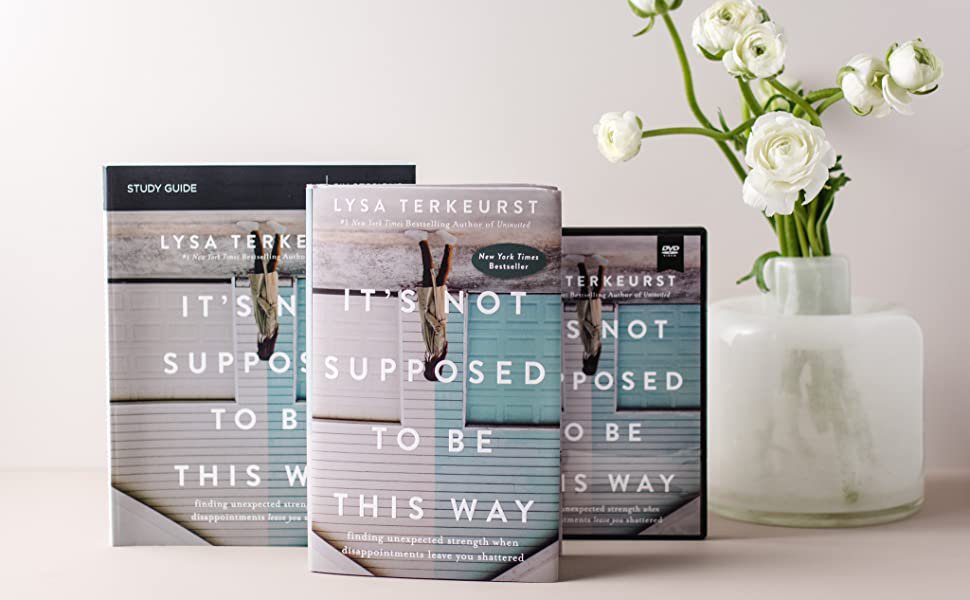 PC Family Night Women's Bible Study
October 7th - November 18th
PC Family Night Women will meet in the parlor at 6:30 pm till 8 pm on Wednesday nights from Oct. 7th through Nov. 18th to discuss the DVD study "It's Not Supposed To Be This Way" by Lysa Terkeurst.
Please sign up using the contact form below to ensure we have a book for you.
Workbooks are $9.00 and can be picked up and paid for at the first meeting.
Face masks are required and social distancing protocols will be followed.
No childcare available at this time.
"It's Not Supposed To Be This Way"
by Lysa Terkeurst
From the Publisher
What do you do when God's timing seems questionable, His lack of intervention hurtful, and His promises doubtful?
New York Times bestselling author Lysa TerKeurst unveils her heart amid shattering circumstances and shows readers how to live assured when life doesn't turn out like they expected.
Hi friend,
Have you ever struggled with the fact that your life doesn't look the way you thought it would? Maybe you have this feeling that circumstances, relationships, and finances should be better than they are. And underneath it all, you're disappointed.
Yes, disappointment is a feeling we all have but few of us know how to process it or find God's goodness in the midst of it. I understand. The last few years, I've had to face one hardship after another. At many points I've wondered how I would make it through.
But God has been showing me rich truths that I want to share with you in my book, It's Not Supposed to Be This Way. If you're asking 'God, why would You allow this to happen?,' this book will help you stop being pulled into the anxiety of disappointment by discovering how to better process unmet expectations and painful situations. You'll begin moving forward with peace and confidence, assured that God's Word holds the answers you're looking for.
Blessings,
Lysa TerKeurst
For more information please email pcfamilywomen@pinecastleumc.org.