PC Share
The loftier the building, the deeper must the foundation be laid. - Thomas A. Kempis
#pcshare @pinecastleumc
Post this to your Facebook and Twitter to help share the gospel with your friends.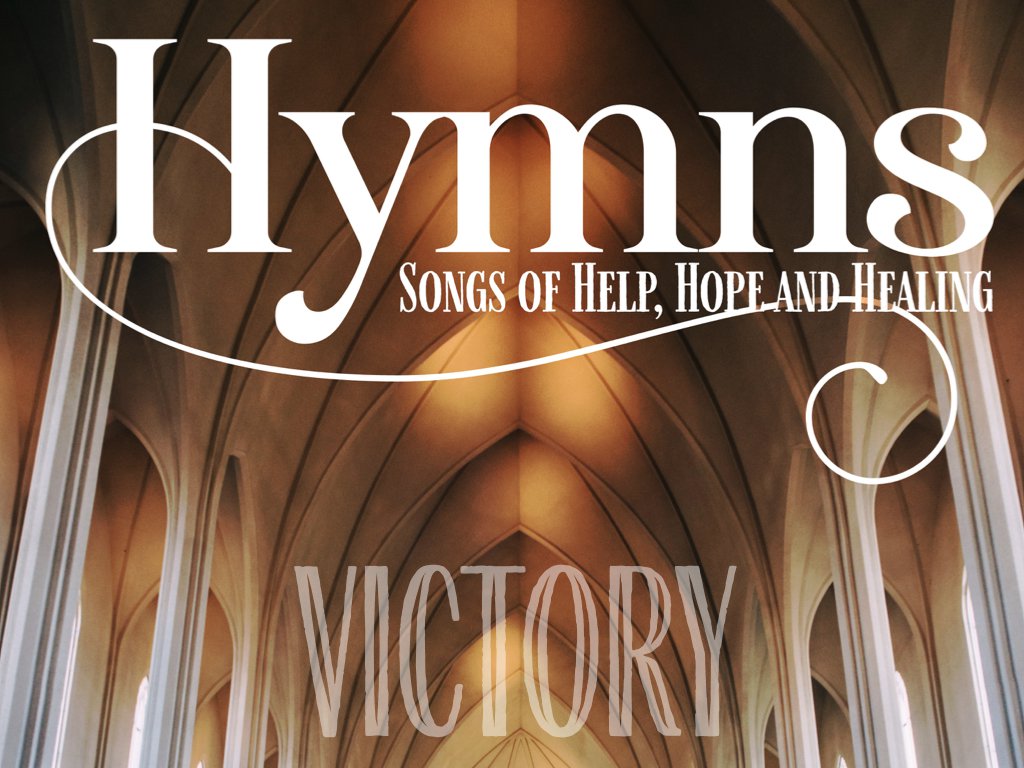 Hymns... Songs of Help, Hope and Healing
Pastor Scott George - January 19, 2020
The Wise and Foolish Builders
Therefore everyone who hears these words of mine and puts them into practice is like a wise man who built his house on the rock. The rain came down, the streams rose, and the winds blew and beat against that house; yet it did not fall, because it had its foundation on the rock. But everyone who hears these words of mine and does not put them into practice is like a foolish man who built his house on sand. The rain came down, the streams rose, and the winds blew and beat against that house, and it fell with a great crash.
How Firm A Foundation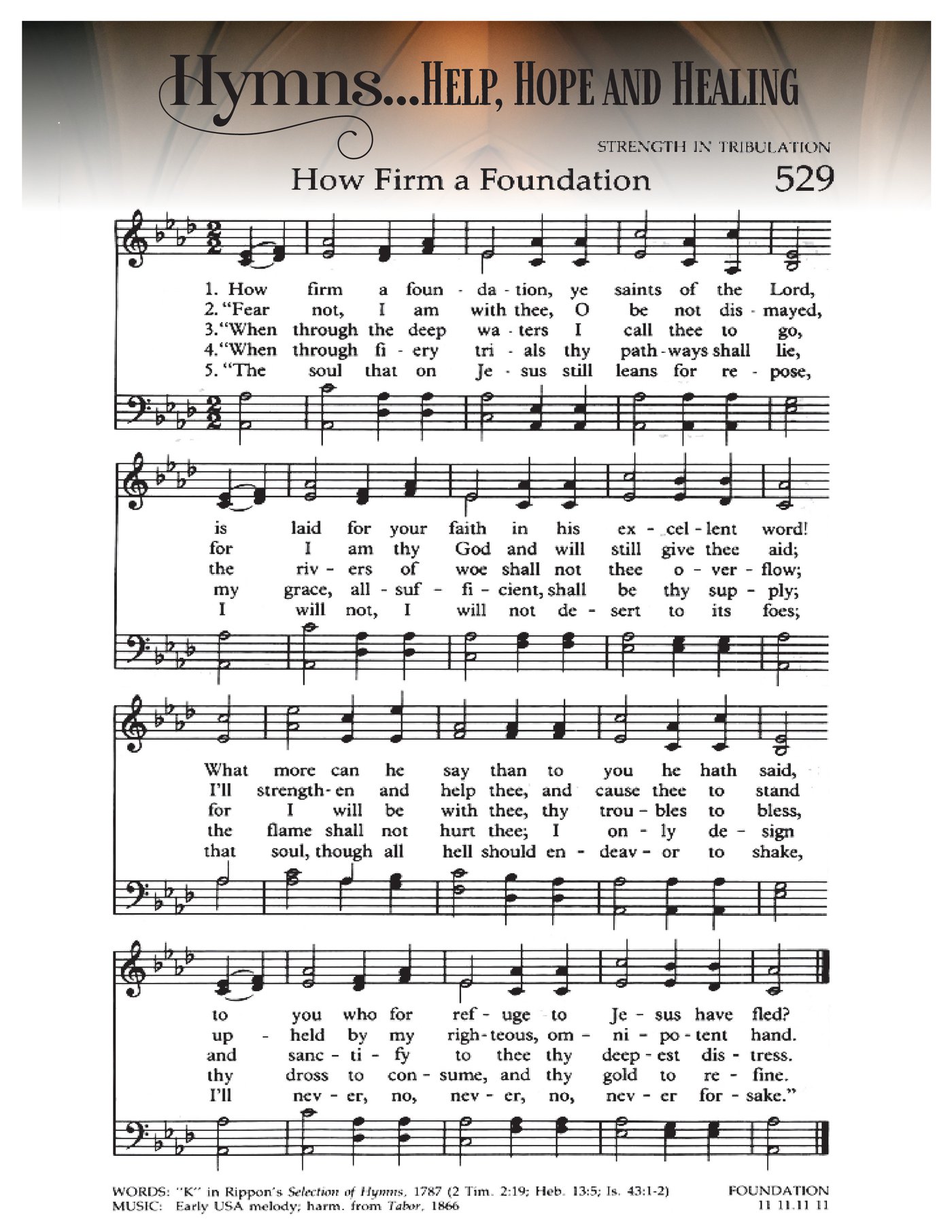 Read Between The Lines
[ Story Behind The Hymn ]
Most hymnals simply list the author of this hymn as "K" because he wanted to remain anonymous. The hymn was first published in 1787 in a hymnbook put together by John Rippon, a Baptist Minister in London. While the author remained a mystery for a while, most musicologists now agree that John Rippon's assistant, Robert Keene, was probably the author.
The title of the hymn was "Scripture Promises," and in that 1787 hymnbook these words from 2 Peter 1:4 were printed above the first stanza: "Great and precious promises." Each stanza of the hymn emphasizes a different promise in God's Word, with the great climax coming on the last verse, "The soul that on Jesus still leans for repose… I'll never, no, never, no, never forsake!"
Source
Brown, Robert; Norton, Mark. The One
Year Book of Hymns: 365 Devotions
Based on Popular Hymns. Tyndale
House Publishers, Inc. 2017. page 42
You Can Live A Life of Unwavering Faith When You…
1. Rely on God's Word for _______________________
How firm a foundation ye saints of the Lord
Is laid for your faith in His excellent word
What more can He say than to you He hath said
To you who for refuge to Jesus have fled
2. Boldly face fears with __________________
Fear not I am with thee O be not dismayed
For I am thy God I will still give thee aid
I'll strengthen thee help thee, and cause thee to stand
Upheld by My righteous omnipotent hand
3. Trust that God's presence and peace will be with you in every ___________________
When through the deep waters I call thee to go,
The rivers of woe shall not thee overflow;
For I will be with thee, thy troubles to bless,
And sanctify to thee thy deepest distress.
4. Receive His grace to make you ________________
When through fiery trials thy pathway shall lie
My grace all-sufficient shall be thy supply
The flames shall not hurt thee I only design
Thy dross to consume and thy gold to refine
5. Know that God will never, never, never __________________ you
The soul that on Jesus still leans for repose
I will not I will not desert to its foes
That soul though all hell should endeavor to shake
I'll never no never no never forsake
Hmmm...
[ Weekly Devotion Questions ]
Read each verse from the hymn and answer each question.
1. How does God's Word help you build a strong foundation?
2. What fears are you facing today? Read verse 2.
3. In what area do you need to trust God? Read verse 3.
4. When you are facing hardship, how does God's presence help you? Read verse 4.
5. Explain a time when you walked through a fiery trial. What was the outcome?
6. Have you ever been discouraged or defeated? What helps you to defeat discouragement?
In case you missed them... Answers:
1. Strength
2. Courage
3. Situation
4. Better
5. Forsake