We're glad you're part of our PC Kids family!
The Nursery Will Be Open On Sunday
EXCITING NEWS:
Beginning next Sunday, October 11th, after the kids message we will be taking the kids out of the Big Church service to the Kids Church room to do some age appropriate...social distanced activities.
For those attending in person on October 4th, the nursery will be open for infants, toddlers and 2 year olds. For the rest of the children it will be Family Worship. If you are hesitant to have your children in the Sanctuary, you can worship in the Fellowship Hall. There will be a kid's message during the service and each child who arrives at church will receive a bag with the age appropriate sermon notes and other activities to do during the service.
Nursery Policies and Procedures
Infant, Toddler & 2 Year-Olds
Nursery Will Be Supplied With:
Antibacterial Hand Soap
Hand Sanitizer
Gloves
Masks
End Bac Disinfectant Spray
Disinfectant Wipes
Paper Towels
Volunteer Guidelines
All staff and volunteers must wear a mask at all times (we will provide if needed)
Put on mask and wash hands upon arrival
Gloves must be worn for diaper changes and changed between each diaper change / baby
Wash hands before putting on new gloves
Wash hands after each diaper change
Only give children snack they bring from home
Use gloves to handle and pass out food
Children must be in high chairs or seated at a table while eating, no walking or roaming around
Use hand sanitizer regularly
Children Guidelines:
Must strictly adhere to the sickness policy (POSTED)
Doors will be propped open during drop off and pick up times to limit the use of handles
All bottles, cups and personal items must be labeled
Personal items must be distanced while storing
Sleeping babies – cribs must be spaced at least 6 feet apart
Sanitize cribs, high chairs, etc. after each use
No snacks or drinks provided (except for water), only give snacks brought from home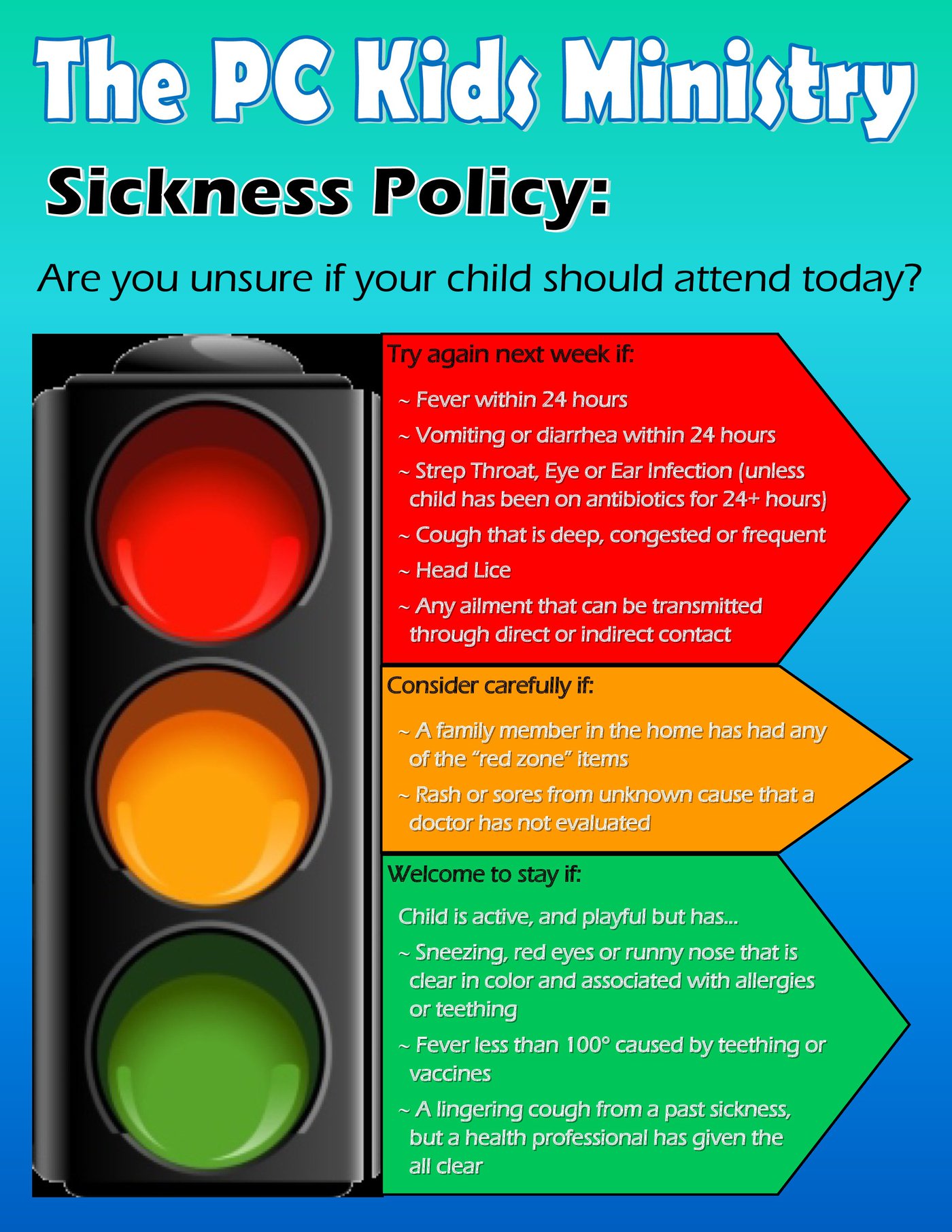 PC Kids will continue to do our midweek time together over ZOOM through the fall session.
While we are unable to have mid-week services on our campus, the PC Kids will continue to do our midweek time together over ZOOM through the fall session.
This will be for children in 1st through 6th grade and will begin on Wednesday, September 9 and continue each Wednesday through November 18.
We will meet each week from 4:00 pm until approx. 5:00 pm.
Our theme will be the Fruit of the Spirit and during our time together we will be discovering what it means to have all of the fruit of the Spirit in our lives and what each aspect of the fruit is. The Zoom session will consist of a Bible lesson, an activity we can do together and games.
Please sign your children up below for them to attend. (Make sure to register each child individually.)
PC Kids ministry, including the nursery, will not resume immediately when the church reopens. Your children should remain with you at all times. We believe God is giving us an opportunity for our children to witness their parents worshiping and engaging in the services. We will have PC Kids sermon note pages available on Sundays. (Bring your own crayons or pencils).
Parents may also continue to minister to their children at home, utilizing the PC Kids Family Do-Votions located here.
Please note: The information below was published prior to the revised guidance from the Florida Conference and PCUMC Leadership's decision to postpone in-person worship. All on-campus activites are currently suspended. Please visit our homepage and follow us on social media to to receive updates when we are ready to resume in-person worship and other on-campus activities.
PC Babies - Infants & Toddlers
Nursery available at 9:00 AM and 10:30 AM.
PC Kinder Kids
PRESCHOOL MINISTRY
Sunday Mornings in the Kids Center, 1st Floor
9:00 AM
SUNDAY SCHOOL
A Small Group Teaching Time
Each Sunday the children are taught a Bible story, while exploring the Bible through hands-on activities such as crafts, games, dramatic play, constructive play and much more.
Ages: 2 years through completed Kindergarten
10:30 AM
KINDER CHURCH
A Preschool Worship Service
Kinder Church is an age appropriate Worship Service for Preschool and Kindergarten children.
Ages: 2 years through completed Kindergarten
PC Kids
ELEMENTARY SCHOOL MINISTRY
Sunday Mornings in the Kids Center, 2nd Floor
9:00 AM
SUNDAY SCHOOL
Each Sunday the children explore the Bible in age appropriate groups. As the children go through the Bible, they will see how every story in the Bible points to Jesus. The purpose of this small group time is not only to teach the Bible and Bible facts, but to make a difference in their lives, encouraging them to read and use their Bibles. Please join us from 9:00 AM until 10:00 AM to come together and learn about God's Word. (1st - 5th grade)
10:30 AM SERVICE
KIDS CHURCH
Kids Church is an age appropriate Worship Service for elementary aged children. Please join us in the Kids Church worship room upstairs for the 10:30 AM service for praise, worship, and learning about God's Word!
Got questions?
If you have further questions concerning our PC Kids experience or visiting Pine Castle with children, simply click the button below and get in touch with us!