7/17/2020
Not Reopening Yet - What We Are Doing
Dear Pine Castle UMC Family,
It's a good thing that the Church is not a building. Of course, the Bible tells us how important it is to gather together and we look forward to returning to church again as soon and safely as we can. But even when we haven't been able to come to church, God has used this time to bring us together as the Church in love and service toward one another and our community.
We're all looking forward to the day the building doors are open once again, but that time isn't now. Our church will not reopen yet but here's what we are doing.
• We are implementing safety measures and investing in facility improvements.
• We are monitoring the COVID-19 situation in our area to guide us in making a wise, safe reopening plan when the time is right.
• We're keeping in touch with other churches in the area, including those who have reopened their buildings and we've learned a few lessons along the way.
• We continue to operate our online services and food delivery ministry, to make the most of this time by continuing to serve and share Jesus. Click here to sign up to serve.
As we meet with our reopening task force and stay on top of CDC recommendations, the health and safety of our congregation is at the forefront of our minds. This is some of the criteria that guides our decision.
• We need to see fewer coronavirus cases in our area.
• We will determine the best way to use our resources (financial and people).
• We will weigh how the timing of our reopening affects our public witness. (Matthew 5:13-16)
Until our criteria is met, we'll continue with online services. Please continue to check your email and this page for updates.
Let Ephesians 4:1-6 be our "go-to" scripture for reopening and regathering.
1 Therefore I, a prisoner for serving the Lord, beg you to lead a life worthy of your calling, for you have been called by God. 2 Always be humble and gentle. Be patient with each other, making allowance for each other's faults because of your love. 3 Make every effort to keep yourselves united in the Spirit, binding yourselves together with peace. 4 For there is one body and one Spirit, just as you have been called to one glorious hope for the future. 5 There is one Lord, one faith, one baptism, 6 one God and Father of all, who is over all, in all, and living through all.
Simply stated, it isn't what we do, but how we do it that matters most to God. The reopening date isn't as important as the reopening attitude. To that end, let's...
Be humble, Be gentle, Be patient, and keep the unity of the Spirit through the bond of peace.
Don't hesitate to reach out if you need anything. We're praying for you and we'll see you online.
Your Pine Castle UMC Staff
6/28/2020
Latest Updates Regarding Postponement of In-Person Activities
Dear Pine Castle UMC family,
When we announced our soft-opening plans for returning to in-person worship, we cautioned that our plans could change if the number of cases of COVID-19 in our community began to increase.
Cases are rising exponentially in our state. (Click here for a county and zip code break down). Although many churches in Florida have reopened, there have also been positive cases among clergy families, church staff, volunteers, preschool families, church members, and communities. Our denominational leadership has provided updated guidance recommending that churches should delay plans to return to in-person worship.
Faced with these facts, our Leadership Team met to reconsider the date for us to reopen. Their consensus is to not open on July 12th. We will continue to monitor the realities in our community and determine a later start date, possibly sometime in August.
At this time, virtual worship is the safest approach. We will continue to stream our worship service each Sunday at 10:30 a.m. on Facebook and on our website. A Facebook account is not required to view our worship services via the provided links.
We understand how hard this season has been. We know the pandemic has caused stress and anxiety. We know God is in control, and we can be sure that He is trusting us to be wise and discerning in the decisions we make.
You have been in our thoughts and prayers this past week as the number of cases in Florida continued to rise. How can we pray for you? Please let us know via the Prayer Request link on our website.
Be blessed,
Your Pine Castle UMC Staff
6/7/2020
Please note: The Following article was published prior to the revised guidance from the Florida Conference and PCUMC Leadership's decision to postpone in-person worship.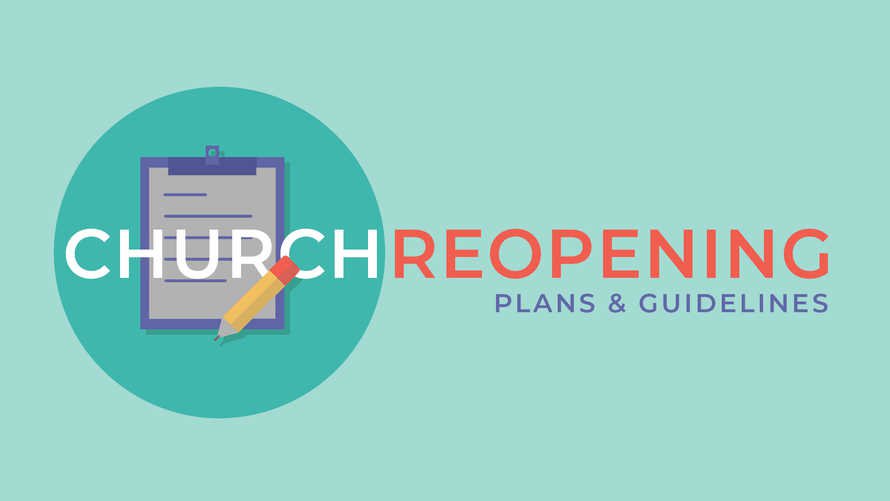 We're thankful you're a part of our Pine Castle family!
Check back here for updates and information.
We plan to resume in-person services on Sunday, July 12.
In the past several weeks we have monitored guidelines and best practices for gathering in a safe way. After a significant amount of prayer and preparation we plan to resume in-person services on Sunday, July 12.
Not everyone will be comfortable returning to in-person services right away. That's OK! We encourage every household to make their own decision on whether or not to return immediately.
touchless services
We're committed to creating an environment where you can worship and feel safe. To make this possible, our services have been redesigned to create a sanitary, touchless environment and allow for social distancing.
Please note that any public location where people are present provides an inherent risk of exposure to COVID-19 and we cannot guarantee that you will not be exposed during your visit.
How many people can attend on Sunday morning?
How do I know I'll get a spot?
We aren't turning anyone away, but seating in the sanctuary will be limited to 25% of our normal capacity. We have added overflow rooms and other creative seating options to give as many people as possible the opportunity to worship in-person while still following social distancing guidelines.
What happens if I show up and there are no spots left for that service?
We will direct you to an overflow room with more available seating. We are following the reduced capacity guidelines very closely, so it's possible that some individuals or families may not be able to attend in their preferred location.
Please use the card below to reserve your spot and help us know in advance how many people are planning to attend. At this time, PC Kids is temporarily closed, so be sure to include your kids, too!
Form Closed
Sorry, this form is no longer accepting submissions.
In-Person Services
We are excited to meet face-to-face again beginning July 12. In-Person Services are BACK -- but they aren't back as usual. Here's a look at some of the changes you may notice.
Entering the Building
Doors will open 40 minutes prior to each service for seniors and those most at risk
We will open our doors to the general public 10 minutes before the service. We ask that you remain in your vehicle until we open the doors and that you do not congregate in the lobby, hallways, etc. before or after services. As you enter the building, you'll probably receive a wave instead of a handshake.
In order to help people stay safe, we're removing some things that you may be used to touching, like coffee, bulletins, and hand-outs. We have also turned off the water fountains. Feel free to bring your own resealable water bottle and coffee from home in a no-spill travel mug.
Restrooms will be limited to one person at a time
Our cleaning team will be wiping down surfaces and sanitizing between services.
In the Sanctuary
As you enter the sanctuary, you'll notice we've blocked off every other pew to provide more social distance between families. To maintain social distance of 6 feet, spread out unless seated with members of your own household.
Instead of passing the plate, there will be a basket at the back of the sanctuary as you exit, or you can give online here.
We'll keep the services short, giving you plenty of time to chat and reconnect with one another. Remember, you may be comfortable giving a bear-hug to your neighbor, but they may not feel comfortable receiving it! So when you reconnect, please do so outside, maintaining social distance.
PC Kids Ministry
PC Kids ministry, including the nursery, will not reopen in the immediate future. Your children should remain with you at all times. We believe God is giving us an opportunity for our children to witness their parents worshiping and engaging in the services. We will have PC Kids sermon note pages available on Sundays. (Bring your own crayons or pencils). Changing stations are available in the restrooms.
Parents may also continue to minister to their children at home, utilizing the PC Kids Family Do-Votions located here in conjunction with the PC Kids Zoom video conferences.
Face Masks
We ask everyone to wear a face mask to adhere with the executive order from Orange County Mayor Jerry Demings. This is in alignment with CDC recommendations, and follows the guidance of the Florida Conference of United Methodist churches. We will be providing all volunteers with face masks to wear while serving.
Wearing masks protects those around you. We do not consider masks to be optional for any persons over 2 years old, and we will have one available for you on Sunday if you forget to bring yours from home.
We know the topic of face masks is a polarizing one. It is not our intention to take a political stance on this issue. Our encouragement to wear masks comes from a desire to love our neighbors and to help them feel safe and comfortable while worshiping together. If you have concerns about this topic, please read this excellent article. If you still have questions, please email us at contact@pinecastleumc.org.

Working together to stay safe and well
What We're Doing
Staff and volunteers will be wearing masks.
Additional hand-sanitizing stations will be placed throughout the building.
All services will be a touchless experience, and all high-volume areas will be thoroughly sanitized between services.
PC Kids will not be available at this time.
No water fountains will be open or usable.
No hospitality food or beverages will be offered.
No offering plates will be passed. Instead, baskets will be located at the back of the sanctuary as you exit.
All materials such as paper and pencils will be removed from the pews. We encourage you to bring your own Bible.
How You Can Help
If you don't feel well or have health concerns, please stay home and join us online.
Don't forget to wear your face mask. We will have one available for you on Sunday if you forget to bring yours from home.
Please wash your hands and use hand sanitizer often.
Maintain a distance of six feet between yourself and others.
Online Services
Online Church will continue to be a viable option for our most vulnerable members to engage with Pine Castle UMC.

You're not feeling well, are running a fever, or have symptoms.
You have knowingly been exposed to someone who has tested positive for COVID-19.
You are considered vulnerable or high risk.
We want to pray for you
We understand how hard this season has been and we're praying for God's guidance and wisdom in all of the choices you face in the weeks ahead.
How can we pray for you? Let us know using the prayer request button below.