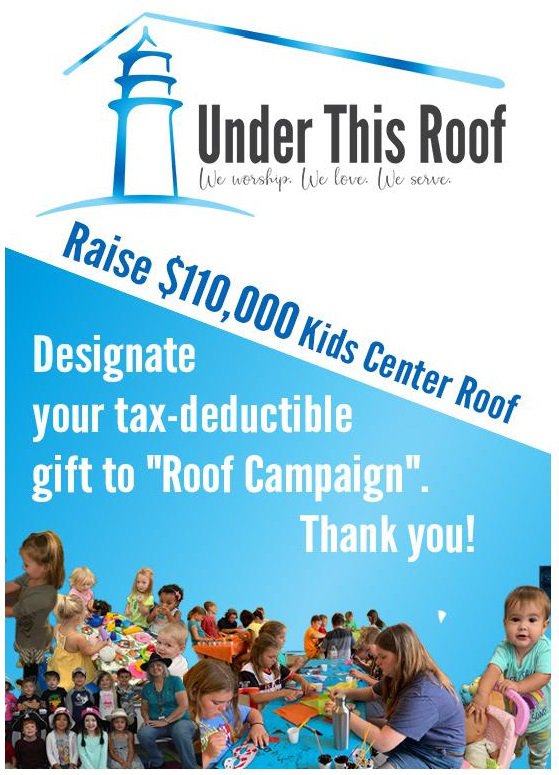 It's time for the Kids Center roof to be replaced.
Under this roof is the PC Kids Ministry, for infants through 5th grade, a place where the children not only learn about Jesus, but experience who He is through Sunday school classes, Kinder & Kids Church worship services, mid-week ministry and summer day camp. We believe children are not only to be ministered to, but to also be equipped and encouraged to minister to each other.
Under this roof is our On The Rock Preschool, for children six weeks to four years old, a place committed to providing a loving and Christ-centered environment where children can learn through play and hands-on activity-based biblical curriculum. We believe in encouraging creativity and building healthy relationships as we love and serve the children in our community.
The cost to replace the roof and one 20-year-old A/C unit is approximately $110,000. We have almost $39,000 already raised through special gifts.
To give above and beyond your regular contributions and to designate your tax-deductible gift to the Roof Campaign, please use the giving form below and choose the "Capital Projects" option under the "Please direct my donation to:" section.