This Week's Livestream Service Will Appear Below
How to Live a Blessed Life (Part 2)
Welcome
• Thank you for joining us for our Livestream service today. We're glad you're here!
• If you are with us for the first time this morning, we encourage you to let us know in the comments and follow us on social media to be notified of future live events. We're @pinecastleumc on Facebook, Instagram, and Twitter.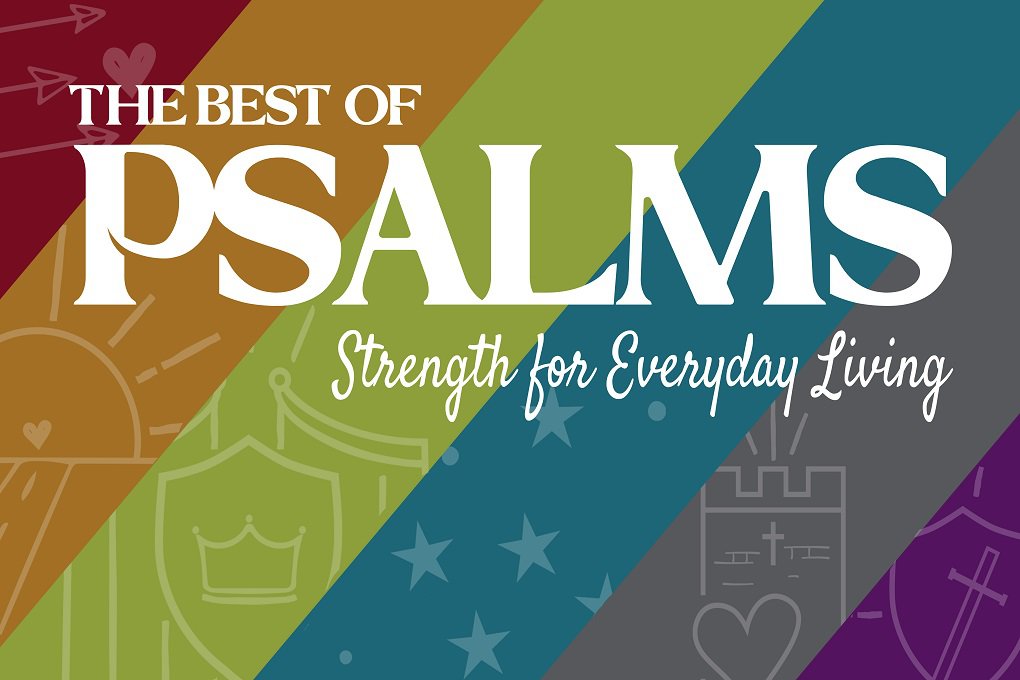 Join us in-person or online this Sunday at 10:30am as we continue our sermon series: The Best of Psalms - Strength for Everyday Living. A year-long series walking with the Good Shepherd through the book of Psalms.
Pastor Scott george | January 16, 2022
How to Live a Blessed Life (Part 2)
1. Embrace Blessed Living as God's Beautiful Plan
Psalm 1:1, "Blessed is the one..."
"Count your blessings. Once you realize how valuable you are and how much you have going for you, the smiles will return, the sun will break out, the music will play, and you will finally be able to move forward the life that God intended for you with grace, strength, courage, and confidence." - Og Mandino
2. Avoid Toxic Influences that Distract You
John 10:10, "The thief comes only to steal and kill and destroy; I have come that they may have life, and have it to the full."
Destroy - to put out of the way, to render useless, to distract
Steal
Kill
Psalm 1:1, "… who does not walk in step with the wicked or stand in the way that sinners take or sit in the company of mockers"
Walk
Stand
Sit
How to Recognize Toxic Relationships
Constant drama and tension
Continuous patterns of disrespect
Violates boundaries
Compromise of your convictions
Brings out the worst in you
Lack of healthy give and take
3. Remember the Benefits of God's Word
Psalm 1:2, "but whose delight is in the law of the Lord, and who meditates on his law day and night."
10 Benefits of God's Word
1. Nourishment
Matthew 4:4, "Jesus answered, "It is written: 'Man shall not live on bread alone, but on every word that comes from the mouth of God.'""
2. Correction
2 Timothy 3:16, "All Scripture is God-breathed and is useful for teaching, rebuking, correcting and training in righteousness"
3. Cleansing
Romans 12:2, "Do not conform to the pattern of this world, but be transformed by the renewing of your mind. Then you will be able to test and approve what God's will is—his good, pleasing and perfect will."
4. Guidance
Psalms 119:105, "Your word is a lamp for my feet, a light on my path."
5. Help for Others
Romans 15:14, "I myself am convinced, my brothers and sisters, that you yourselves are full of goodness, filled with knowledge and competent to instruct one another."
6. Wisdom
Psalms 119:98, "Your commands are always with me and make me wiser than my enemies."
7. Fruitfulness
Colossians 1:10, "So that you may live a life worthy of the Lord and please him in every way: bearing fruit in every good work, growing in the knowledge of God"
8. Comfort
Romans 15:4, "For everything that was written in the past was written to teach us, so that through the endurance taught in the Scriptures and the encouragement they provide we might have hope."
9. Growth
1 Peter 2:2, "Like newborn babies, crave pure spiritual milk, so that by it you may grow up in your salvation."
10. Victory
1 John 5:4, "For everyone born of God overcomes the world. This is the victory that has overcome the world, even our faith. "